Your new apparment in the heart of Neubrandenburg!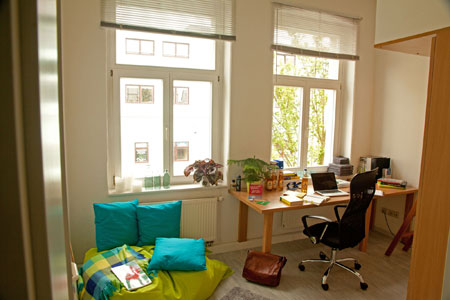 Your new one-room apartment in your dormitory with your peer group is already waiting for you. So there is nothing to obstacle your examinations.
During your education in the City of Vier Tore, There are few better located homes as in our dorm in the Fritz-Reuter-Straße 17/17a in the "Night Jack Quarter". There are 3 floors to rent in 9 separate residential communities a total of 42 rooms. Perfect for temporary rent, for short-term and of course for your entire education.
In our renovated old building you can live cheaply and have a special feeling of living with the typical high ceilings in one of the most popular neighborhoods in Neubrandenburg.
all rooms furnished with bed, wardrobe and desk
old building with a great sense of living
rent without Brokerage
guaranteed free of commission
New life? New city? New friends? Living in a residential community has many benefits and can facilitate the entrance significantly.
Almost nothing helps a new start in a new city better than like-minded roommates, which show you certainly the best places to learn, celebrate and relax.
All our shared apartments have spacious common rooms which unfolds the social life of the inhabitants. You do not have to buy extra own kitchen or a washing machine for a lot of money, but able to use this easily in our dorm.
fully equipped shared kitchen
large common rooms
shared bathroom with shower
shared washing machines available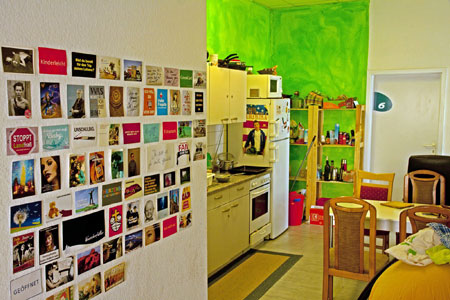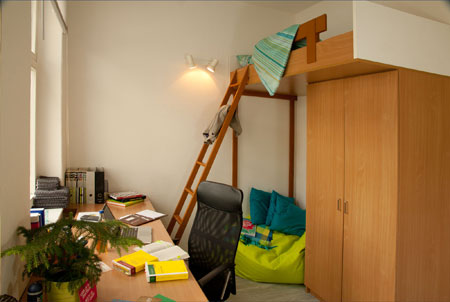 Do not waste valuable time on a long road to college or to work. Our dorm is located in the heart of Neubrandenburg and all the important places are easy to reach by bike or foot.
The residence is perfectly adjusted to the needs of young people and offers generous storage facilities for bicycles and parking. Even the courtyard with a common area invites you to relax common.
Apply now for our free rooms, rent a small apartment and the biggest concerns besides the actual education are forgotten. Save yourself an expensive broker and move house free of commission at the trendiest district of Neubrandenburg.
large lockable bike storage room
parking spaces available
best district of Neubrandenburg
close to the university, the marketplace and 'Tollense'-lake